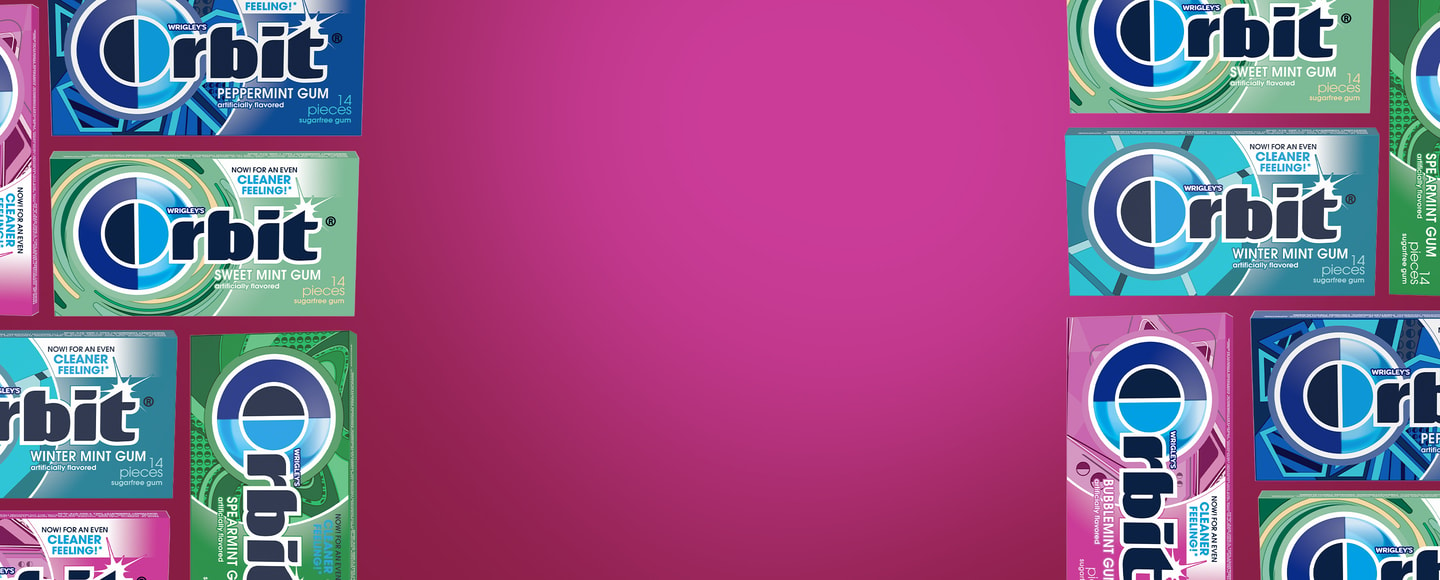 Frequently Asked Questions
CONTACT & HELP
Got some cool questions for us?
FAQs
Q:

Is it okay for my dog/pet to consume gum?

A:

Mars Wrigley gum is not intended to be consumed by dogs or animals of any kind. Please note that some of our gum products may contain xylitol and is mentioned as an ingredient on the packaging. The American Veterinary Medical Association (AVMA) has reported that xylitol is toxic to pets and can be dangerous or even fatal if ingested by dogs and cats. For humans, xylitol is a safe and beneficial additive that has been used as a sweetener and flavor enhancer in foods, confections and other products like toothpaste for decades.

If you suspect your pet may have consumed gum containing xylitol, contact your veterinarian immediately. For pets in the US, you can also contact the Animal Poison Control Center (APCC) 24-hour hotline at 1-888-426-4435. A consultation fee may apply for contacting the APCC.

Q:

Does ORBIT use ingredients with GMOs?

A:

We are committed to being transparent with our consumers so you can understand what's in the products you love. Please visit mars.com for more information.

Q:

I'm having trouble finding my favorite ORBIT products. Help!

A:

All of our current available products can be found by searching on our Where To Buy page.